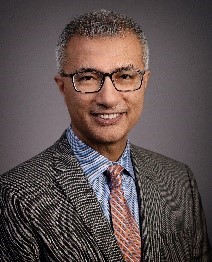 Dr. Esmail Porsa, MD, MBA, MPH, CCHP-A

President and CEO, Harris Health
Dr. Esmaeil Porsa serves as the President and Chief Executive Officer for Harris Health System in Houston, TX. Prior to returning back to Houston in 2020, Dr. Porsa served as the Executive Vice President and Chief Strategy Officer at Parkland Health and Hospital System where he had worked since 2007 in different capacities including the Medical Director of the Dallas County Jail Health program, Associate Chief Medical Officer and Senior Vice President for Professional and Academic Affairs and Interim Chief Medical Officer.
Dr. Porsa completed a Bachelor of Science degree in biology and chemistry at Our Lady of the Lake University in San Antonio before earning his medical degree from the University of Texas Health Science Center Medical School in San Antonio. He completed his internship and residency training in internal medicine at the University of Texas Health Science Center at Houston where he also served as the Chief Medical Resident. Dr. Porsa completed a Master of Public Health degree in epidemiology at the University of Texas Health Science Center at Houston School of Public Health as well as a fellowship program in primary care at the UTHSC-Houston medical school in 2005. Dr. Porsa obtained his MBA degree in Health Care Leadership from University of Texas in Dallas in 2017.
Dr. Porsa has a special interest in health care delivery in correctional setting and currently serves as the Vice Chair for the Texas Commission on Jail Standards and a member of the Certified Correctional Health Care Professional Board of Trustees for the National Commission on Correctional Health Care (NCCHC).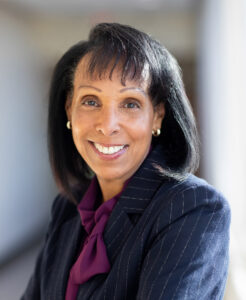 Karen Duncan, M.D.

Dr. Duncan is the president and chief executive officer of JPS Health Network in Fort Worth.
Karen Duncan, MD is a board certified pediatrician with medical and executive leadership experience. Dr. Duncan has extensive experience working in large public health academic centers and has held executive leadership positions at Atlanta's Grady Memorial Hospital and Chicago's Cook County Health and Hospitals System.
Dr. Duncan came to JPS from Health Management Associates, a healthcare consulting firm where as a Principal, she consulted for large publicly funded hospitals systems, government entities and managed care plans.
Dr. Duncan received an MD from Emory University School of Medicine. She completed a Bachelor of Arts degree in biochemistry at Smith College and completed the Executive MBA Program at Georgia State University.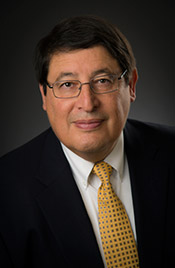 George B. Hernández, Jr., JD
Dr. George B. Hernández, Jr. is the President & CEO, University Health. The health system operates 19 primary, specialty and preventive healthcare centers throughout Bexar County, as well as University Hospital, a 716-bed hospital that serves as South Texas' only civilian Level I trauma center and first and only Level I pediatric trauma and burn center. University Health also operates a non-profit HMO, Community First Health Plans, Inc. and a nonprofit multi-specialty physician practice University Medicine Associates. The mission of University Health is to improve the good health of the community through high quality compassionate patient care, innovation, education and discovery.
University Health is South Texas' first Magnet healthcare organization, a status designated by the American Nurses Association and earned only by 6 percent of U.S. hospitals. As one of the Most Wired Hospitals and health systems in the Nation, University Health ranks in the top 1 percent of U.S. health organizations for achieving a high level of information technology integration.
Hernández has served as a member of the "Code Red" Task Force on Access to Health Care in Texas. He has also chaired both the Texas Hospital Association (2013) and Teaching Hospitals of Texas (2005-08).
In 2016, Hernández received the Reynaldo G. Garza Lifetime Achievement Award by the State Bar of Texas, Hispanic Issues Section, for his commitment to addressing concerns affecting the Hispanic community and for advancing diversity and access to justice in the practice of law. In 2009, the Texas Council of Community MHMR Centers honored him as the recipient of the Frank M. Adams Award for Outstanding Volunteer Service. Modern Healthcare Magazine named him as a Top 25 Minority Executives in Healthcare for 2010. Hernández and the University Health's Chief Information Officer were joint recipients of the 2008 Transformational Leadership Award from the College of Healthcare Information Management Executives and the American Hospital Association.
Hernández is a native Texan. He earned a bachelor's degree from St. Mary's University and law degree from George Washington University School of Law in Washington, D.C.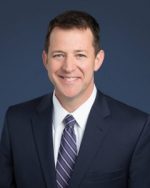 Mike Geeslin

President and Chief Executive Officer,Central Health
Motivated by his commitment to community and public service, Mike Geeslin began his appointment as the President and CEO of Central Health, the Travis County Healthcare District, in May 2017. A skilled leader in strategic planning and organizational alignment, Mike's experience includes more than 20 years of legislative, executive branch and association leadership roles. He has a strong background in building collaborative stakeholder relationships and creating effective outreach campaigns to build community partnership. Throughout his career, he has developed a deep understanding of fiscal management and budgeting, with the ability to control costs and invest in strategic initiatives for the good of the organization.
Prior to his appointment at Central Health, Mike served as Executive Director for the Texas Dental Association in Austin, Texas from 2014. There he provided management and administrative services for affiliated for-profit and charity subsidiaries, each governed by a separate board of directors. From 2005 – 2011, Mike served as the Commissioner of Insurance, Texas Department of Insurance. During his tenure, the Department implemented the early provisions of the Federal Affordable Care Act in Texas and new regulatory initiatives. Mike helped in the creation of Healthy Texas, a small employer health program helping the uninsured. After serving as the Commissioner of Insurance, Mike served on the board of Sendero Health Plans, in partnership with Central Health. His roles demonstrate his knowledge and ability to provide strong business outcomes, effective communications with public stakeholders and provide greater access to care.
Mike holds a Bachelor of Arts in speech communications from Texas A&M University in College Station, Texas. He lives in Austin with his family.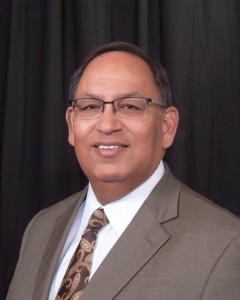 Jacob Cintron
Jacob Cintron serves as President and Chief Executive Officer of the University Medical Center of El Paso.
Mr. Cintron has more than 35 years of healthcare management experience. He began his healthcare career at the Thomason Hospital, now named University Medical Center of El Paso – which he leads today.
Mr. Cintron comes to University Medical Center of El Paso from Del Sol Medical Center in El Paso, where he served as its Chief Executive Officer from 2007 to 2016, prior to his July 2016 arrival at the University Medical Center of El Paso. Other leadership positions he held at Del Sol Medical Center include Chief Operating Officer, Associate Administrator II, and Vice President of Support Services.
He also served in senior leadership positions (Chief Operating Officer) at Vanguard Healthcare in Chicago; for IASIS Healthcare at Southwest General Hospital in San Antonio; and for UHS' Southwest Healthcare System in California before returning to El Paso at HCA's 336 bed Del Sol Medical Center.
Mr. Cintron began his career in healthcare, still in his teen years, and progressed through myriad levels of complexity, management and leadership to his full-circle return as President & CEO to the hospital he started at more than 35 years prior.
Mr. Cintron serves on the board of the Greater El Paso Chamber of Commerce; is the Current Chair of Emergence Health Network and Paso Del Norte Health Information Exchange; and serves on various other El Paso committees and boards. Mr. Cintron holds a Bachelor of Science – Industrial Engineering, a Master of Business Administration, and a Master of Accountancy, all from the University of Texas at El Paso.
Mr. Cintron oversees the extremely important affiliations and partnerships of the University Medical Center of El Paso with Texas Tech University. These affiliations ensure the campus at University Medical Center of El Paso continues to be the center of medical teaching, providing an exceptional learning environment and experience for medical students, residents, nurses, and other healthcare professionals. These affiliations with Texas Tech include the Paul L. Foster School of Medicine, the Gayle Greve Hunt School of Nursing, and the Graduate School of Biomedical Sciences.
Other affiliations include the University of Texas at El Paso Nursing Programs, El Paso Community College Nursing Programs, Socorro/Bel Air/Silva Magnet High Schools, the Dona Ana Community College, New Mexico State University, Texas Women's University, Western New Mexico University, Western Tech, National Institute First Assist, and New Mexico State University. Together, these programs are responsible for training more than a thousand students each year at the Campus of University Medical Center of El Paso.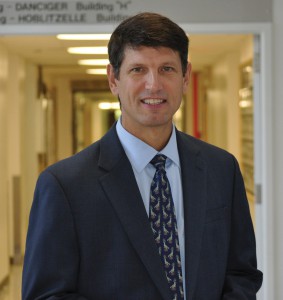 Frederick P. Cerise, M.D.
Frederick P. Cerise, MD has served as President and Chief Executive Officer of Parkland Health & Hospital System since 2014. Dr. Cerise came to Parkland with years of experience in a variety of roles as a health care administrator, medical school faculty member and practicing physician.
From 2004-2007 he was the Secretary of the Louisiana Department of Health and Hospitals. Following that he served as Vice President for Health Affairs and Medical Education of the Louisiana State University System.
Dr. Cerise holds a Bachelor of Science degree from University of Notre Dame and earned his Medical Degree at Louisiana State University, New Orleans. He completed a residency in Internal Medicine at the University of Alabama, Birmingham. In 2001, he earned a Master of Public Health degree from Harvard University School of Public Health.
He is a Commissioner on the Medicaid and CHIP Payment and Access Commission, and he serves on the boards of the Kaiser Family Foundation, American Board of Internal Medicine Foundation, and the Nurse-Family Partnership.
Kirk A. Calhoun, M.D.
Dr. Kirk A. Calhoun has served as President and CEO of UT Health Northeast (The University of Texas Health Science Center at Tyler) since November 2002. He is very active at the local, regional, state, and national levels in the field of healthcare. Dr. Calhoun currently serves on the Teaching Hospitals of Texas Board of Trustees and has been reappointed by Texas Governor Rick Perry as a member of the State Health Services Council. He also served as Past-Chair of the National Association of Public Hospitals Executive Committee, is on the Board of the AAMC Council of Teaching Hospitals, and is on the United States Health and Human Services Council on Graduate Medical Education. Dr. Calhoun has served on the Texas Hospital Association Board of Trustees and the statewide Task Force of Medical Indigent Care.
A native of Chicago, Illinois, he earned a medical degree from the University of Kansas School of Medicine. He did an internship and residency in internal medicine at Northwestern University and Medical Center in Evanston, Illinois and completed a fellowship in clinical nephrology, hypertension, and metabolism at the University of Chicago. Prior to coming to Tyler, Texas, Dr. Calhoun served as senior vice president and medical director of Parkland Memorial Hospital in Dallas and as corporate medical director of UTMB HealthCare Systems in Galveston, Texas.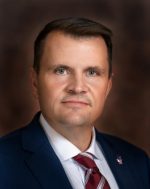 Russell Tippin

Russell MPresident/Chief Executive Officer,Medical Center Health Systems
Russell Tippin has been the President/CEO of Medical Center Health Systems since September 2019. He previously held several CEO positions in the great state of West Texas A Texas native, Tippin graduated in 1992 from Andrews High School and attended Howard Payne University in Brownwood, Texas then completed graduate school at the University of Phoenix in Tempe, Arizona with a Master's in Business Administration/Healthcare Administration.
Tippin has more than 20 years of experience in healthcare administration. Most recently, Tippin was the Chief Executive Officer for 10 years at Permian Regional Medical Center located in Andrews, Texas.
He is a member of the American College of Health Care Executives and currently serves on the board of directors for the Texas Hospital Association. Tippin is also the Board Chair of the Texas Hospital Insurance Exchange. This company provides hospitals in four states with medical liability and workman's compensation insurance.
In April 2019, Tippin receive the Texas Organization of Rural and Community Hospital's (TORCH) coveted Gordan Russell Award. This is the highest award in the State of Texas for TORCH, recognizing outstanding merit in Healthcare Administration.
Tippin has been married for 18 years to his wife Lisa. They have two awesome kiddos…..Tucker, who is 15 and plays football and is in the band, and Macy Rose, who is 14 and enjoys talking on the phone and shopping with her father's Southwest Visa Card.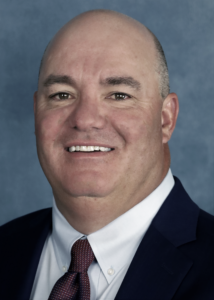 Stephen Bowerman, MBA

Stephen Bowerman is President and Chief Executive Officer of Midland Health. Mr. Bowerman joined Midland Health in 2009 as Vice President, Chief Financial Officer and most recently served as President and Chief Operating Officer. Mr. Bowerman has 24 years of experience in healthcare and is a native West Texan, born and raised in Kermit, Texas. He attended West Texas A&M University, graduating with a bachelor's degree in business administration in 1999. Mr. Bowerman received his master's degree in business administration from Texas Tech University in 2012.
Mr. Bowerman and his wife of 21 years, Monica, moved to Midland in 1999, beginning his career at Medical Center Hospital in Odessa. In 2006, he joined Odessa Regional Hospital and assisted in the acquisition and consolidation of Alliance Hospital to form what is now Odessa Regional Medical Center. Stephen and Monica have two children. Dylan is a freshman at Texas Tech University and Jack is a freshman at Legacy Freshman High School.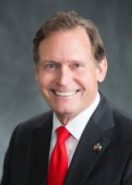 John Zerwas, M.D.

John M. Zerwas, M.D., joined The University of Texas System as Executive Vice Chancellor for Health Affairs in October 2019. He provides oversight and guidance for the six UT System health institutions, one of the largest networks of academic health institutions in the country with an aggregate annual operating budget of more than $14.7 billion.
Prior to joining U. T. System, he served the citizens of Texas House District 28 (Northwestern Fort Bend County) for seven legislative terms in the Texas House of Representatives. Zerwas served eleven years on the House Appropriations Committee, three as Chairman, and six as Chairman of the Appropriations Subcommittee on Health and Human Services. As the 2015-2016 Chairman of the House Committee on Higher Education, he advocated to increase access to higher education and grow opportunities for graduate medical education. He brought firsthand experience and knowledge of health care systems and policy to the House Committee on Public Health and also served as a member of the Legislative Budget Board. As a Representative, Zerwas earned has earned numerous accolades for his dedication to public service, including being twice named one of the "Ten Best Legislators" by Texas Monthly, a Distinguished Alumnus by the University of Houston's College of Natural Sciences and Mathematics, and "BIO Legislator of the Year" by Biotechnology Industry Organization for writing critical legislation that preserves patient access to innovative and cost-effective biologic medicines in Texas. In 2019, he was awarded the National Distinguished Advocacy Award from the American Cancer Society Action Network.
A physician for more than 30 years, Zerwas is past president of the American Society of Anesthesiologists. Zerwas cofounded a Houston area group practice in 1996 which became part of US Anesthesia Partners in 2012. He remained active in the practice and operations of the practice until joining the UT System. From 2003 to 2008, Zerwas served Chief Medical Officer of the Memorial Hermann Hospital System, and Chief Physician Integration Officer until 2009.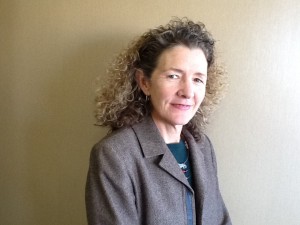 Maureen Milligan
Maureen Milligan serves as CEO and President of Teaching Hospitals of Texas (THOT). Before joining THOT, Maureen served as the Director of the Texas Institute of Health Care Quality and Efficiency and Director of the Health Care Quality and Analytics, Research, Coordination and Support unit at the Texas Health and Human Services Commission. Maureen successfully led the development and CMS negotiation of the Texas Healthcare Transformation and Quality Improvement Program Waiver and has served in various roles in her 16 years with the Commission. She previously served as deputy chief of staff at HHSC, deputy director in Medicaid CHIP, and the manager of Health Plan Operations responsible for over three billion dollars in Medicaid and CHIP managed care contracts. Her work experience has focused on state and federal health care reform, state health care policy for Medicaid and indigent care, and Medicaid operational and contract management.
Latest Topics
As one of only two Level I trauma centers serving the greater [...]
Harris Health's focus on reducing emergency department visits among "multivisit patients" has [...]
Approval means private and public hospitals can receive enhanced payments from two [...]