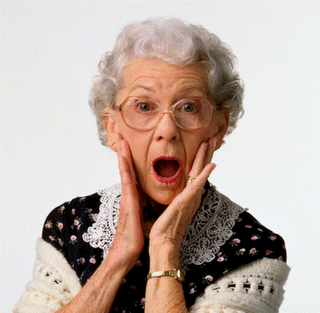 What's Going On: Waiver Hat Trick
The month of August ended and September began with two wild and unexpected 1115 Waiver Weeks including three key waiver events. Following CMS & Office of Management and Budget visits to Texas' Statewide Learning Collaborative (SLC), the state released  HMA's Texas Uncompensated Care Report. Shortly thereafter HHSC received notice of  CMS' surprise disallowance of $26.8 million in federal funds related to in-kind donations in Dallas and Tarrant counties; followed up by confirmation that CMS has asked the state to resubmit its original 1115 waiver application.
Stakeholders were advised to keep their powder dry while HHSC gains a clearer understanding over the next week of what the CMS request for a new waiver application means and whether the request will stand. Technically, there's no need for a new waiver renewal application. The state submitted the original waiver renewal application on time a year ago, following extensive public input processes including statewide stakeholder sessions. Then-Commissioner Traylor and team subsequently negotiated a 15-month waiver extension through December 2017, including DY 5 level funding. That extension provided certainty while HHSC and CMS negotiated the terms of a longer waiver renewal agreement. As part of that deal, CMS required the state to submit an independent study of Uncompensated Care; which was provided to CMS by the end of August deadline (see details below).
Two national experts called the CMS request "puzzling," in part since the original waiver application provides the vehicle for ongoing renewal negotiations. A new application would likely trigger a new round of public input which could delay the actual application's delivery to CMS. That scenario raises a timing problem since the legislative session starts in about four months. Ideally, Texas would know what CMS' renewal expectations are in time to tee up for Legislative consideration anything needing Legislative approval.
SLC & Guests
Speaking of teeing up – this past few weeks' waiver activities and announcements started with the state's third annual 1115 Statewide Learning Collaborative (SLC). Held on Tuesday and Wednesday, August 27th and 28th, the SLC was  attended by CMS' Therese DeCaro (Deputy to CMS State Demonstrations Group Director Dr. Eliot Fishman who leads the group charged with overseeing state waiver demonstrations like Texas' 1115 waiver). Also quietly attending day one were two staff from the federal Office of Management and Budget which ultimately approves waiver financing decisions, Texas' CMS waiver manager and its technical director, and a representative from HHS Secretary Burwell's office.
DeCaro acknowledged her appreciation for being at the conference and singled out Texas waiver participants' as constituting the "brains and guts" of the 1115 waiver. The conference highlighted the data beginning to flow from waiver projects and the real achievements at the local level. Keynotes included a value based presentation by former Waiver Lead Lisa Kirsch (now at the Dell Medical School) and comments from DSHS Commissioner (and former Medicaid/CHIP medical director) Dr. John Hellerstedt.
While DeCaro stayed at SLC for day 2, the CMS, HHS and OMB staff toured Austin DSRIP project sites and visited with waiver stakeholders. CMS staff inquired about topics including the STARKids program roll-out, and relationships with the state's Medicaid HMOs. Stakeholders highlighted the significant improvements made in care through DSRIP. CMS, OMB and the Secretary's office staff left Austin on Wednesday just as two related waiver publications were released.
HMA's Uncompensated Care (UC) Report
On Thursday September 1, the state released HMA's UC report, shared with CMS on the August 31 due date. (Click HERE to view report)
While THOT hasn't fully analyzed the report, our preliminary highlights include the following points. The report:
Provided data showing continued need for UC funding, and at the same time highlighting the need for more insurance coverage based on the state's high uninsured rates and growing population.
Using state DSH/UC reports and other data, identified total 2015 UC costs of $16.9 billion; base payments of $8.2 billion; GME and supplemental (DSH & UC) payments of $4.7 billion, and remaining unreimbursed costs of $4 billion.
Concludes that the UC pool provides "an equitable, accountable and sustainable funding mechanism to help ensure access to the state's most vulnerable residents."
Identifies net Medicaid expansion hospital benefits of only $358 million (in 2017) based on reduced uninsured costs but also increased operating costs and reduced payments as commercially covered individuals move to Medicaid and lower payment rates.
Notes that the current financing system does utilize IGTs at a significant level: 43% of total hospital payments (DSRIP not included). HMA does not identify risk associated with this method of finance noting that their discussions "indicate these public funders continue to prioritize care to the underserved and are committed to sustaining these funds into the future. In fact, public funders IGT capacity annually exceeds the amount necessary to fully fund the supplemental pools."
Cites the value of IGTs to hospital payments at $1 billion (table 21, page 53), noting that while payments suggest higher receipts, "in substance, an IGT made by or on behalf of a public hospital is an expenditure that reduces the amount of Medicaid revenue available to run its operations and serve its patient population." HMA concludes that a study assessing Medicaid payment adequacy should consider IGT payments as an offset against gross payments.
Suggests that while a $3.1 billion infusion to Medicaid rates to close the shortfall could replace significant DSH and UC, a rate increase scenario raises three concerns: rates might not fully flow to hospitals from the Medicaid HMOs; the state's constitutional spending limits could limit the increase or require a spending offset elsewhere; and finally, the resulting redistribution of funds caused by a rate increase "could be very detrimental to the state's safety net." (p. 81). HMA notes that under a rate increase coupled with a DSH and UC reduction, "local units of government would be relieved of much of the responsibility for financing the state share…However, there is no assurance that local units of government would participate to the same degree if safety net funding was replaced with base rate increases." (p. 80).
Provides analysis of various hospital types comparing base payments as a percent of costs; and payments plus supplemental payments as a percent of costs. It's not clear whether or not HMA accounted for the reduced net receipts of IGTing entities in these comparisons between hospital groups.
Argues that DSRIP should not be considered in the report, but includes gross DSRIP payments as an offset to Medicaid costs in one analysis. CMS required consideration of DSRIP. HMA notes that DSRIP is an incentive payment. HMA appears not to include DSRIP costs as an element in its analysis.
THOT will continue to review the review the report. Later this month THOT and other hospital associations (the "MAWWG or multi-association waiver workgroup") will meet with HMA and HHSC to debrief and discuss the HMA report.
$26 Million disallowance 
At the end of the day on Friday, September 2nd, HHSC released a CMS' regional office notification that CMS is disallowing $26.8 million related to the 1115 waiver for the federal quarter ending December 31, 2015 (See 9.1.2016 disallowance letter HERE). In a letter sent to HHSC's new Medicaid Director, Jami Snyder on September 1, CMS wrote that the disallowance was based on its projected valuation of "in-kind donations to the Dallas and Tarrant County hospital districts by the Dallas County Indigent Care Corporation (DCICC) and the Tarrant County Indigent Care Corporation (TCICC) which are both funded by local private hospitals." CMS cites limitations on provider-related donations and the prohibition of hold harmless arrangements in allowable financing methodologies as the basis for the disallowance. Stakeholders were surprised by the disallowance given the broad understanding that CMS had agreed to give the state until September 2017 before any disallowance of private hospital funding methodologies.
As a reminder, in 2014, CMS reviewed the financing in RHPs 9 and 10 (anchored in Dallas and Fort Worth) as well as RHPs 4 and 7 (Nueces and Travis) focusing on private hospital contributions in the context of overall waiver financing. The Commission argued that in an earlier deferral, Texas provided CMS with detail about similar financing arrangements; that the current financing relationships were substantively similar, and that insofar as the earlier financing structures were allowed, the current structures, to the degree they followed the earlier arrangements, should also be within CMS guidelines. CMS argued that its provider-related donations guidance issued in a "State Medicaid Letter" on May 9, 2014, was definitive and provided the basis for its concern.
After visits to the related RHPs and extended discussions and information sharing with HHSC, in January of 2015, CMS notified HHSC that it was lifting the deferral for the quarter ended June 30, 2014. CMS noted that the deferral release "does not constitute CMS' acceptance of the financing arrangements" and that it would continue to work with the state. HHSC subsequently communicated that CMS had agreed to give the state until September 2017 to continue with the current financial arrangements. CMS' disallowance therefore comes as a surprise to waiver stakeholders. HHSC has indicated it will provide a robust response and seek the reviews open to it. The state can request that it be allowed to keep the federal funding at issue during the review.
What does it mean?
This is a disallowance – not a deferral. The latter can pend federal funding while CMS reviews what it is concerned with. This is a disallowance meaning CMS has made a "final decision" that it will not provide federal funding related to the issue it has reviewed. CMS requires the state to deduct from its quarterly expenditures report the $26.8 million dollars and will reduce future federal payments accordingly.
The state has 60 days to request either a reconsideration by the Secretary of HHS, or an appeal to the HHS Departmental Appeals Board. If the state's request for the Secretary's reconsideration is denied, the state may appeal to the Departmental Appeals Board within the next 60 days. Taken together, a review by the Secretary and the Departmental Appeals Board could take at least 120 days, putting Texas into the 85th legislative session.
CMS has –to date– not disallowed the financing structures in Nueces or Travis. These arrangements are different than the Dallas/Fort Worth models. Nueces and Travis RHPs feature relationships in which private partners directly provide care for the local hospital district.
To the degree other RHPs use financing arrangements similar to those in RHP's 9 and 10, those arrangements theoretically could also be subject to disallowance.
How does this play into CMS' overall Texas waiver strategy? That's unknown, though it does suggest that CMS is disinterested in the continued use of similar financing arrangements as Texas moves forward in Waiver II. Here at THOT, we are hoping that the Waiver Hat Trick ends the surprising CMS activities – at least for the time being.