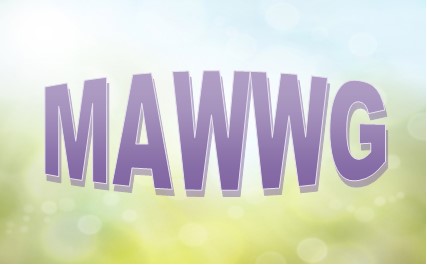 MAWWG UPDATE
Bottom Line:
The Independent Study on Texas UC compares Texas' UC/DSH Data with Medicare S10 data and Texas Department of State Health Services Hospital Data: S10 shows lower UC. Providers argue S10 data is not as accurate or reliable.
THOT argues IGT should be included in the Study; otherwise UC funding to providers is overestimated.
CMS' approach to reduce UC for Uninsured who could be covered by Medicaid and for Medicaid shortfall likely to result in UC reductions from $3.1 B in Waiver Year 5 to less than $2B in Waiver 2.
THOT hosted a Multi Association Waiver Workgroup meeting on July 26th with various hospital associations, HHSC and HMA (the company HHSC contracted with to perform a study on Texas' uncompensated care (UC)). HMA presented their preliminary UC study findings to the group, these findings were part of a 60-page draft report that was provided to CMS on July 15th.
CMS was scheduled to review the report and provide feedback to HHSC/ HMA on July 29th. This feedback will help guide HMA/HHSC as they look to complete the UC study by August 30, 2016. CMS has indicated that negotiations regarding the future size of the UC pool will be informed by this independent study.
At the meeting, HMA shared that the standard terms and conditions letter from CMS requires that uncompensated care data that is utilized for the study come from the Medicare S10 cost reports. Based on HMA's analysis with input from HHSC and the provider community, HMA determined that the DSH and UC applications used by Texas appear to be more robust, accurate and appropriate data sets. One of the major differences between the S10 and DSH/UC applications is that the S10 does not account for bad debt, which limits the uncompensated care cost calculation. The S10 also has never been audited and has issues with how it reports discounts, as it does not allow for discounts that are applied to patients outside of a hospital's charity care policy to be counted as uncompensated care.

HMA's preliminary analysis, extrapolating Texas' FY 2013 data, estimates uncompensated care to be about $8.9 billion in FY 2015 prior to any supplemental payments. $5.2 billion in uncompensated care costs for providing care to low income uninsured and $3.6 billion due to Medicaid shortfall. When supplemental payments are applied the total uncompensated care remaining drops to $4.2 billion ($2.3 billion from uninsured and $1.9 billion from Medicaid shortfall). This calculation includes payments from the current UC pool of $3.1 billion, but does not include DSRIP.
HMA plans to trend the data out to 2017 and beyond, and is working on building a model to determine the potential impact of Medicaid expansion on Medicaid payments, Medicaid shortfall, uninsured costs, financing needed for expansion, and estimate the impact of the loss of DSH funding. The study must also include the impact of DSRIP funding on the uninsured and Medicaid shortfall, which HMA argues is inappropriate and distorts the resulting Medicaid shortfall because DSRIP payments are incentive and not payments for services. With future estimates, HMA will be able to estimate the total uncompensated care cost remaining after supplemental payments from DSH, removing Medicaid shortfall, and costs that could be covered if the state expanded Medicaid.
HMA asked for input on whether or not IGT should be included in the study. THOT submitted comments that it should be included; otherwise UC payments to providers are over-represented. See THOT comments here: THOT Comments pdf.
THOT is hosting another MAWWG meeting in mid-August to debrief with the various hospital association and begin to develop an advocacy strategy that can be applied after the UC report is released to ensure that Texas does not go the way of other states and receive a forty percent reduction to its UC pool.