As the COVID-19 pandemic continues, Texas hospitals face significant challenges in nurse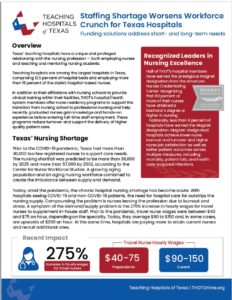 staffing with burnout and competition for talent creating a high demand for a limited supply.
For more than a decade, analysts have forecast a growing gap between available licensed registered nurses and need, and with Texas' population growth, that gap has grown.
THOT advocates for short- and long-term solutions to the staffing shortage.
Download the brief to learn more.