Harris Health System's Food Farmacy, in Houston, is a collaboration with the UT School of Public Health and Houston Food Bank to improve clinical and cost outcomes in diabetic patients.
Through a multi-factoral Food Rx intervention grounded in patient choice, vulnerable patients with diabetes who are food insecure receive a food prescription from their primary care provider. The prescription includes the tools needed to prepare the food they receive in a manner sensitive to cost, time, taste, culture, and health condition.
---

University Medical Center of El Paso among the safest hospitals in the nation, according to the Leapfrog Hospital Safety Grade system. This marks the first time that UMC achieved an "A" grade through the system. UMC is also the only safety net hospital in Texas to receive an "A" during this rating period.
University Medical Center of El Paso was also the recipient a Level IV designation for its maternal critical care, the highest possible rating from the Texas Department of State Health Services. UMC is now one of only three hospitals in Texas with the same level of certification. No other hospital in El Paso is as highly rated.
---

Dell Seton Medical Center is the first place in Texas to offer deep brain stimulation as a treatment for epilepsy patients. Check out the article in the Daily Texan
The also received a 5-Star for 7th Floor Inpatient Medical/Surgical Services for Overall Hospital Rating (HCAHPS) and 4-Star for All Inpatient Services for Overall Hospital Rating (HCAHPS)
---

UTMB's newly developed approach shows promise in silencing HIV infection 
Researchers have developed a new potential medication that works with an HIV-infected person's own body to further suppress the ever present but silent virus that available HIV treatments are unable to combat.
Although the potential new drug could complement the current HIV anti-retroviral therapy medications, it may also be possible that it could lead to HIV remission without a lifetime of taking ART medications
https://www.utmb.edu/newsroom/article12182.aspx
---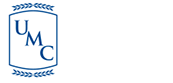 Granting Care to the Underserved
CPRIT grant will allow UMC to offer cancer prevention services to women who are without insurance!
Read More at UMC
---

UTMB's Sheryl Bishop was quoted in a recent National Geographic article about women being best suited for space travel!
"People in habitation situations have to be more interpersonally sensitive. You have to notice, be more communicative," says Sheryl Bishop, a University of Texas Medical Branch psychologist who specializes in studying group behavior. "Women are acculturated to have a lot of those skills to begin with."
Read the full article at National Geographic
---

UTMB Quality Award!
Out of 99 academic medical centers nationwide, UTMB ranked fourth, earning the 2018 Vizient Bernard A. Birnbaum, MD, Quality Leadership Award. Read More at UTMB
---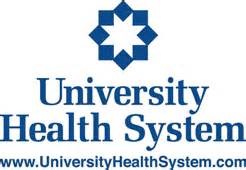 San Antonio's University Health System Trauma work featured on CBS' 60 Minutes' segment covering mass shootings and STOP the BLEED.
Watch at: https://www.cbsnews.com/news/ar-15-used-mass-shootings-weapon-of-choice-60-minutes/
---
MD Anderson immunologist Jim Allison awarded Nobel Prize! Read more about this at the MD Anderson NEWSROOM and UT NEWS
---

UTMB earns second consecutive national award for quality patient care. See more at the UTMB Newsroom
---

Check out this heartwarming story from UT Southwestern (UTSW) about six-year old Will Woleben who suffers from a very rare disease, and UTSW's Dr. Steven Gray – a leader in gene therapy – who is working to develop a cure to help Will.
---
The federal HHS Departmental Appeals Board(DAB) has upheld the disallowance of federal funding for supplemental funding made to certain private hospitals. The issue was whether the community benefit arrangements such as those in Dallas are allowable. The DAB concluded that, "in this scenario, CMS properly disallowed FFP in the supplemental payments because the State's share of those supplemental payments was financed by impermissible provider donations." HHSC has 60 days to file a motion for reconsideration by the Board. See more about the DECISION and NOTICE.
---
Contact THOT at THOT@THOTonline.org or (512) 476-1497 for additional information.