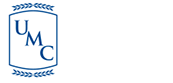 Granting Care to the Underserved
CPRIT grant will allow UMC to offer cancer prevention services to women who are without insurance!
Read More at UMC
---

UTMB's Sheryl Bishop was quoted in a recent National Geographic article about women being best suited for space travel!
"People in habitation situations have to be more interpersonally sensitive. You have to notice, be more communicative," says Sheryl Bishop, a University of Texas Medical Branch psychologist who specializes in studying group behavior. "Women are acculturated to have a lot of those skills to begin with."
Read the full article at National Geographic
---

UTMB Quality Award!
Out of 99 academic medical centers nationwide, UTMB ranked fourth, earning the 2018 Vizient Bernard A. Birnbaum, MD, Quality Leadership Award. Read More at UTMB
---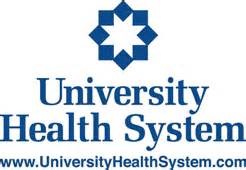 San Antonio's University Health System Trauma work featured on CBS' 60 Minutes' segment covering mass shootings and STOP the BLEED.
Watch at: https://www.cbsnews.com/news/ar-15-used-mass-shootings-weapon-of-choice-60-minutes/
---
MD Anderson immunologist Jim Allison awarded Nobel Prize! Read more about this at the MD Anderson NEWSROOM and UT NEWS
---

UTMB earns second consecutive national award for quality patient care. See more at the UTMB Newsroom
---

Check out this heartwarming story from UT Southwestern (UTSW) about six-year old Will Woleben who suffers from a very rare disease, and UTSW's Dr. Steven Gray – a leader in gene therapy – who is working to develop a cure to help Will.
---
The federal HHS Departmental Appeals Board(DAB) has upheld the disallowance of federal funding for supplemental funding made to certain private hospitals. The issue was whether the community benefit arrangements such as those in Dallas are allowable. The DAB concluded that, "in this scenario, CMS properly disallowed FFP in the supplemental payments because the State's share of those supplemental payments was financed by impermissible provider donations." HHSC has 60 days to file a motion for reconsideration by the Board. See more about the DECISION and NOTICE.
---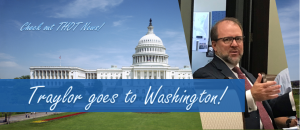 Chris Traylor goes to Washington! THOT has been fortunate to work with Chris for the past two years. His unique career includes serving as the State Medicaid Director, Department of Aging and Disabilities Commissioner, HHSC Chief of Staff, and HHSC Executive Commissioner as well as working directly for the legislature. His knowledge of policy, management, the legislative process, his care for Texans, and particularly those who use state services, and the high esteem in which is held makes him a go-to person for Texas health policy and innovation. We wish him well as he takes his skills and commitments to Washington. See CMS press release for more HERE
---
The Un

iversity of Texas Medical Branch at Galveston has received prestigious recognition as a Baby-Friendly birth facility from Baby Friendly USA, one of 529 such facilities in the country.
UTMB recognized as a 5-star academic health center for superior patient care and safety performance: – only a small number of academic medical centers nationwide received the 2017 Vizient Bernard A. Birnbaum Quality Leadership Award. UTMB also scores an A for safety and quality – from the Leapfrog Group for its accomplishments in reducing errors, infections and accidents that can harm patients.

A record number of registered nurses at Parkland Health & Hospital System win 2017 D Magazine Excellence in Nursing Awards, shining a spotlight on the unsung heroes of healthcare. Physicians, nurses and patients nominated the most outstanding nurses in north Texas for recognition. Half of the 91 winners of the 2017 award are employed at Parkland.
---
CMS 340B Cuts will reduce critical patient care in Texas.  H.R. 4392, with over 60 cosponsors, would stop these cuts. We support H.R. 4392. See how it impacts Texas:
CMS Proposed Medicare Cuts Will Harm the 340B Program 11.28.17F
State impacts of Senate Repeal Bill: Texas' uninsured increases by 1.1 million; Texas will lose $4.7 Billion; and premiums would rise by 78%. See analysis at:
https://www.washingtonpost.com/graphics/2017/politics/obamacare-repeal-coverage-loss/?hpid=hp_no-name_graphic-story-b%3Ahomepage%2Fstory&utm_term=.089ba75c4ef5#48
HHSC releases 1115 Final Evaluation Report
https://thotonline.org/wp-content/uploads/2014/06/Texas-1115-Waiver-Final-Evaluation-Report.zip
May 23, 2017 CBO releases score on House Passed AHCA: Over 10 years Medicaid cut by $834 Billion; 23 million more uninsured; deficit down by 119 Billion. https://www.cbo.gov/publication/52752
May 2017: Harvard Study in JAMA: Teaching Hospitals have lower mortality rates.
http://jamanetwork.com/journals/jama/article-abstract/2627971
DR. FRED CERISE APPOINTED TO CONGRESSIONAL MEDICAID & CHIP COMMISSION (MACPAC)
---
Stephanie's last day at THOT! We appreciate her great skills and contributions to THOT.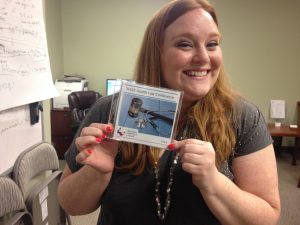 ---
Florida gets $1.5 Billion Low Income Pool approval from Trump Administration
Read full article HERE
---
HHSC Final Reconsideration Letter
Texas HHSC sends letter to the US Department of Health and Human Services for the Secretary's review of the disallowance on Oct 28, 2016
Read full letter HERE
---
Changes in Utilization and Health Among Low-Income Adults After Medicaid Expansion or Expanded Private Insurance 
JAMA Intern Med. Published online August 08, 2016 provided to THOT courtesy of Tony Privett
This JAMA article compares 2013 to 2015 data showing low income individuals in two expansion states (Arkansas and Kentucky) that are considered healthier after Medicaid expansion compared to low income individuals in Texas.
In the second year of expansion, Kentucky's Medicaid program and Arkansas's private option were associated with significant increases in outpatient utilization, preventive care, and improved health care quality; reductions in emergency department use; and improved self-reported health. Aside from the type of coverage obtained, outcomes were similar for nearly all other outcomes between the 2 states using alternative approaches to expansion.
---
Awards Announcement: 2016 GME Planning and Partnership Grant Program
University of Texas at Austin Dell Medical School together with Seton Healthcare Family CommUnity Care Clinics receives $244,955 award from GME Planning and Partnership Grant Program.
The Texas Higher Education Coordinating Board (THECB) announced 2016 awards which are part of the the Graduate Medical Education (GME) Planning and Partnership Grant Program funded by a General Revenue appropriation of $3.5 million. Fourteen applicants received one-time, two-year awards of approximately $250,000 each.
The Planning and Partnership Grant Program is intended to promote an increase in available first-year medical residency positions in the state. According to THECB, "Through a competitive process, the grants provide support for hospitals, medical schools, and community-based health centers interested in creating new residency programs. The program also encourages the creation of partnerships between applicants and existing GME programs for the purpose of developing new residency programs."
---
University Health wins grant to boost kids' Medicaid, CHIP enrollment
by Peggy O'Hare, Staff Writer, Published 6:55 pm, Thursday, June 16, 2016
University Health System has been awarded nearly $1 million in federal funds to enroll more uninsured Bexar County children in Medicaid and the Children's Health Insurance Program.
Read full article HERE
---
 2014 Essential Data: Out Hospitals, Out Patients
by America's Essential Hospitals

KEY DATA FINDINGS
2014 Essential Data includes these findings about essential hospitals:
provided 18.3 percent of all uncompensated care nationally, or about $7.8 billion dollars
treated a community of which roughly half were uninsured or on Medicaid
operated 45 percent of all level I trauma centers, 80 percent of burn care beds, and more than a third of psychiatric care beds in the nation's 10 largest cities
received high marks for patient satisfaction and quality, including for delivering all recommended care for heart attack and heart failure patients
trained nearly seven times as many medical and dental residents as other U.S. teaching hospitals
Check out the full report HERE
---
 Lack of Medicaid Expansion Costing Texans Billions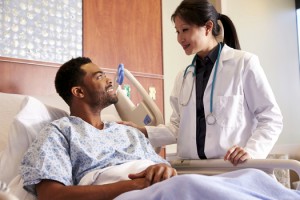 June 10, 2016 Mark Richardson, Public News Service – TX
AUSTIN, Texas – Texas has the most uninsured people in the country, but state officials have rejected an almost cost-free expansion of the federal Medicaid program.
As many as 1 million Texans fall into the coverage gap, where they don't qualify for Medicaid but can't afford health coverage through the Affordable Care Act. According to a new report, not expanding Medicaid not only affects low-income individuals but puts a major strain on the state economy.
---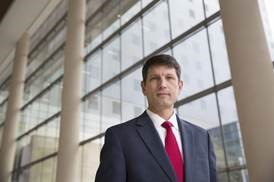 G.J. McCarthy/Staff photographer
Published: 17 May 2016 05:34 PM
---
May 06, 2016
Local Houston network KTRK-TV (Ch. 13) honors an outstanding Houston trauma nurse who uses his own, personal experience with trauma care to help and motivate others.
---
MACPAC February 2016
Panel says greater transparency in Medicaid hospital payments needed to effectively target funding 
Washington, DC—The Medicaid and CHIP Payment and Access Commission (MACPAC) today released a new report calling for better targeting of Medicaid disproportionate share hospital (DSH) funding to hospitals with a high share of low-income patients and high levels of uncompensated care. The congressional advisory panel called for more complete and timely data on all Medicaid hospital payments to better evaluate current policy and possible new approaches to targeting DSH payments.
---
Texas Public Radio January 26, 2016
Texas has had too few primary care doctors for a while. It has been characterized by some as a "potential crisis." Building new medical schools seems like the best way to deal with that, so the state built new medical schools in Austin, the Rio Grande Valley and El Paso, and are exploring more campuses in Houston and in North Texas.
---
Association of American Medical Colleges January 2016
The Patient Protection and Affordable Care Act (PPACA) established three Medicare hospital quality performance programs designed to improve clinical outcomes, patient experience, and efficiency. Each of these uniquely structured programs ties Medicare payment for health care services to hospital quality: • Hospital Value-Based Purchasing Program (HVBP) is a program with two-sided incentive payments— both penalties and bonuses—based on performance on a variety of quality measures. • Hospital Readmissions Reduction Program (HRRP) is a program with incremental penalties for excess readmissions for selected conditions. • Hospital-Acquired Condition Reduction Program (HACRP) mandates that 25 percent of all hospitals are penalized 1 percent of their diagnosis-related group (DRG) payments1 (including policy add-on payments) for relatively poor performance on patient safety and infection measures.
---
Harvard Business Review December 7, 2015
By John J. Warner, MD
For most people in health care, being involved in designing a new hospital is a once-in-a-lifetime opportunity to transform both their work environment and the care they deliver. We at University of Texas Southwestern Medical Center certainly feel that way about our William P. Clements Jr. University Hospital, which opened in December 2014. For its significant improvements in quality and accountability, our hospital received the Rising Star Award from the University Health System Consortium. We attribute much of our success to making patients and frontline health care professionals the true architects of the project. I'd like to share the features of our innovative planning process, with an eye toward helping other institutions adopt the elements that will work for them.
---
Harvard Business Review December 4, 2015
By Frederick P. Cerise, MD
As health care reform evolves, large public institutions that offer a health safety net have some advantages over privately owned enterprises. That may sound counterintuitive, but it's true.
For many years, private-sector providers and other business interests have responded to a combination of patients' actual needs and market opportunities while trying to optimize earnings. When the type and amount of health services largely depend on independent providers' discretion, care becomes more fragmented and costly. But large, publicly supported safety-net institutions are driven less by external payers and market forces, and more by patient and community needs — and clinicians often participate prominently in decision making. Those are all assets in an era of health care reform.
I head one of these institutions: Dallas-based Parkland Health and Hospital Systems.
---
By Modern Healthcare  | November 21, 2015
Since July 2014, George Masi has served as president and CEO of Harris Health System, a $1.4 billion publicly owned safety net system based in Houston serving Harris County, Texas, with three hospitals and 47 sites. It also has an affiliated Medicaid health plan called Community Health Choice with more than 300,000 members. It was recently reported that Texas Gov. Greg Abbott got miffed at the leaders of Harris Health and its health plan because the plan's CEO was publicly pushing for Medicaid expansion while the state was negotiating with the Obama administration for renewal of its big Medicaid waiver. Masi previously served as the system's executive vice president and chief operating officer. Before that, he served as a career officer with the Army Medical Department, heading Winn Army Hospital at Fort Stewart, Ga. Modern Healthcare reporter Virgil Dickson recently spoke with Masi about the politics of Medicaid expansion, his system's recent tightening of its charity-care policy, and the prospects for renewal of the Medicaid waiver. This is an edited transcript.
---
Texas Tribune November 10, 2015
The Texas Tribune presents, in partnership with Blue Cross Blue Shield of Texas, a three-part conversation series on where the state is headed on health care. Click below to access the recording of the second installment of this series: a discussion of how the new economics of health care, the politics of reform, the technology revolution and other modern-world realities are transforming Texas hospitals.  Panelists include:
John Warner, vice president and CEO of UT Southwestern University Hospitals
Israel Rocha, CEO of Doctors Hospital at Renaissance
Debbie Sukin, regional senior vice president of Houston Methodist and CEO of Houston Methodist The Woodlands Hospital
George Masi, president and CEO for the Harris Health System
---
For The Record November 2015 By Elizabeth S. Roop
Texas providers have waged a 20-year battle with the OIG over Medicaid UR. Is it time to claim victory?
When Texas Governor Greg Abbott signed Senate Bill 207 into law in June, he effectively enacted a truce in a 20-year war between providers and the state's Office of the Inspector General (OIG) over the latter's approach to Medicaid utilization review (UR). Language contained within the new law clarifies criteria for Medicaid fraud investigations and requires auditors to follow federal coding guidelines during the diagnosis-related group (DRG) validation process—the same guidelines providers are required to follow.
"In what other state do you have to make a state law to force the state to follow federal law?" asks Judith Kay Sturgeon, CCS, CCDS, clinical coding/reimbursement compliance manager at Houston's Harris Health System.
---
October 7, 2015 by Aaron Carroll
For some time, there has been a push for health insurance to pay for quality and not quantity. This has been a mantra of the current administration as it has begun to alter Medicare payment reform to reflect this philosophy. Not long ago, the Centers for Medicare & Medicaid Services (CMS) committed to making 50% of Medicare payments tied to metrics of quality by 2018.
Of course, such decisions are predicated on the idea that we are good at measuring quality. If we are going to pay hospitals differently based on their performance, then it's absolutely mandatory that we be able to differentiate between those who deserve higher payments and those who do not. Many are concerned that our ability to do so isn't adequate.
---
NEWSLINE Sep 23, 2015 by Matthew Buechner
The Centers for Medicare & Medicaid Services (CMS) did not meet legal requirements for rulemaking when it cut hospital inpatient payments by 0.2 percent in fiscal year (FY) 2014, according to a U.S. district court. CMS first included a provision to cut payments in the FY 2014 Inpatient Prospective Payment System (IPPS) final rule, in conjunction with the two-midnight policy. In the rule, CMS argued that the payment cut was necessary to offset an expected increase in the number of short inpatient stays due to the two-midnight policy. However, the policy initially proposed in the rule has never been implemented, yet CMS never reversed the payment…
---
Copyright 2015: Houston Chronicle September 22, 2015 Editorial
If you're poor enough to qualify, you can go to Harris Health clinics and receive free or significantly discounted care. But you also may be eligible to secure insurance at reduced rates under the Affordable Care Act.
Yet, if you can get care for free or significantly discounted rates, why would you sign up for insurance under the ACA?
Many people wouldn't…
---
September 21, 2015
The Teaching Hospitals of Texas (THOT) Board today elected Dr. Fred Cerise, President and CEO of Parkland Health and Hospital System, and Mr. Jim Valenti, President and CEO of University Medical Center of El Paso, as Chair and Vice Chair of THOT's 2016-2017 Executive Committee.
Representing 18 Texas essential hospitals and health systems, THOT's Executive Committee will also include…
---
Central Health September 17, 2015
The 2015 Community Benefit Report is the first annual update to Travis County taxpayers on the ways the 2012 Proposition 1 election, which includes funding for the Dell Medical School at The University of Texas at Austin, is directly contributing to the health of our Central Texas community.
The 2015 report was delivered by Dr. Clay Johnston, dean of the Dell Medical School at The University of Texas at Austin, and Patricia A. Young Brown, president & CEO of Central Health, on Thursday, Sept. 17…
---
Parkland Health & Hospital System September 9 , 2015
Did you know that in the United States 50 percent more people die by suicide each year than by homicide? Suicide risk may go unrecognized in individuals who present to hospitals for treatment of non-psychiatric issues. But when suicidal intent or risk is detected early, lives can be saved.
September 7 through September 13 is National Suicide Prevention Week, a time to raise awareness that suicide…
---
Seton Healthcare Family September 4, 2015
By achieving goals for improving health care locally while lowering overall costs, Seton Healthcare Family's accountable care organization (ACO) saved almost $10.6 million in Medicare costs during 2014, federal officials have announced.
As a result, the Seton ACO and its partners – which include Austin Regional Clinic (ARC), Lone Star Circle of Care and Seton Adult Inpatient Medical Services – will share almost $5.3 million…
---
Midland Reporter Telegram July 23, 2015 By Erin Stone
A study finalized this year by Midland Memorial Hospital identified lack of insurance and underinsured access to health services as the No. 1 barrier to health care in Midland.
Though access remains a barrier to all Midlanders seeking affordable health care, low-income women who might be the sole breadwinners for their families are particularly susceptible. Thirty-six percent of women in Texas between the ages of 18 and 34 lack health insurance, which makes it less likely for them to receive health care that can detect diseases early, such as cervical or breast cancer early on…
[Read More]
Contact THOT at THOT@THOTonline.org or (512) 476-1497 for additional information.